Sainte Baume / Var
Tourism around the hotel
Map of Aups La Sainte Baume is a small village located on the D80 in the heart of the Massif de la Sainte Baume, between Aubagne and Saint Maximin. Away from the urban agitations, you will enjoy resourcing in our 3-Star establishment in plan aups in the heart of a preserved nature. Do not miss the grotto of Saint Mary Magdalene, a place of pilgrimage cult, accessible after a beautiful stroll in the massif of the Sainte Baume. The forest of the Sainte Baume is exceptional by the variety of its fauna and flora thanks to a mixture between the Mediterranean forest and the Alpine forest of the Middle mountain. In the vicinity of our hotel restaurant, many sports activities are possible: hiking, tennis, golf, climbing or horseback riding. From our hotel you are not far from Saint Maximin, Aubagne, Marseille or blackcurrant creeks.
Nearby
The grotto of Ste Marie-Madeleine
During your stay in our charming hotel in plan aups, do not miss to visit the Grotto of Sainte Marie-Madeleine. After a superb stroll of about 2 h in the Massif des Maures, you will be charmed by this place of pilgrimage medieval. From this unusual cave you can enjoy an exceptional panorama of the Ste Victoire and the Garlaban.
See the site
The Sainte-Baume Massif
Considered a "sacred" mountain of Provence, the Massif de la Sainte-Baume offers a true spiritual hike for the pilgrim-hikers. Thanks to its many trails and its ideal setting, hikers will be delighted and will be able to start their excursions from our hotel *** lou Pèbre d'AI.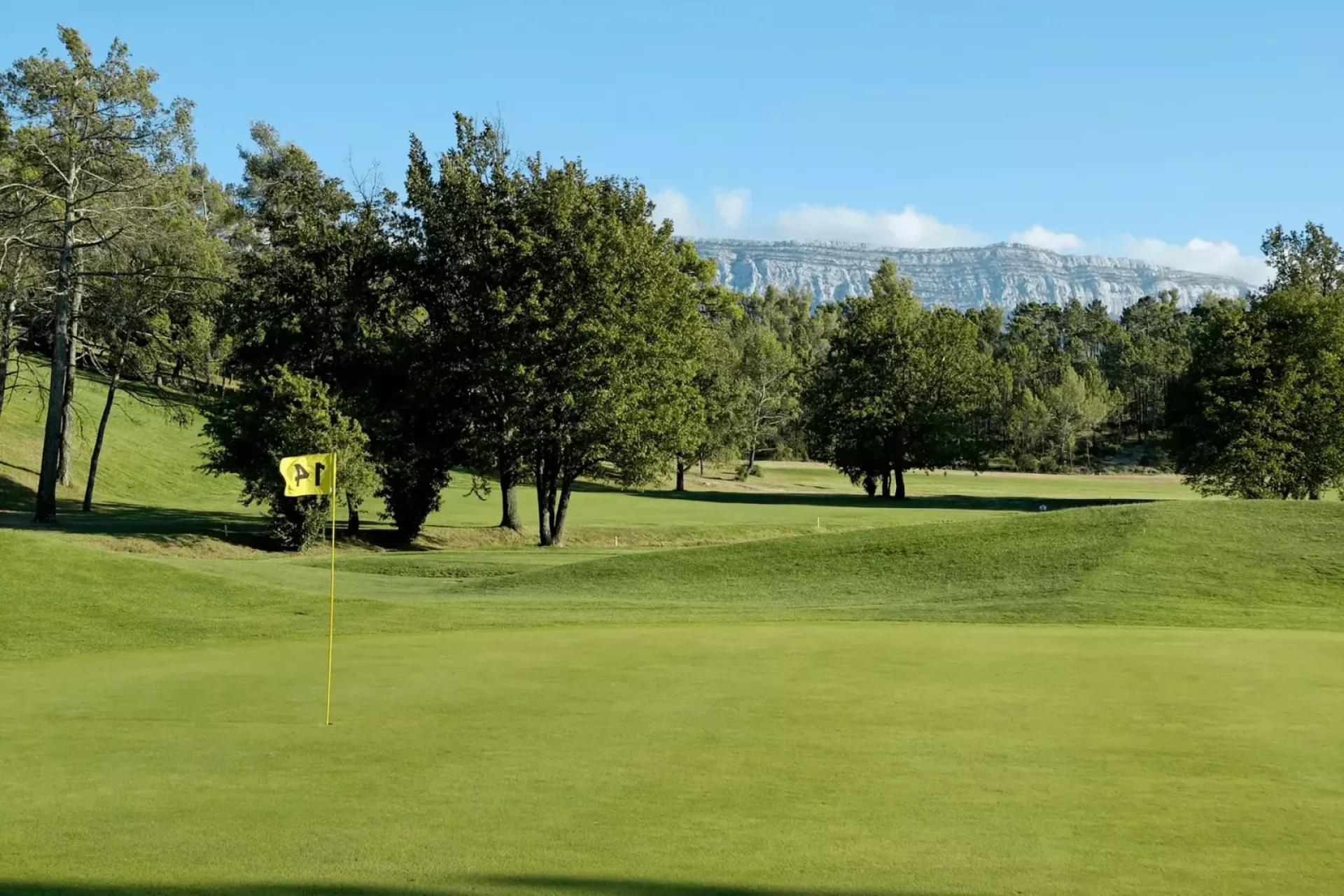 The Golf of the Holy Balm
Only 12 kilometers from our charming hotel, you will find an internationally renowned golf course in NaNs les pins consisting of 18 holes drawn in the pines and the Garrigue. The course offers various game situations for all levels. Ideal to spend a friendly time with family or friends.
See the site
Saint Maximin La Sainte Baume
The fame of Saint Maximin lies in the quality of its historical heritage. Don't miss the Basilica of Saint Madeleine, the Royal Convent, the arcades or even the old town. Saint Maximin la Sainte Baume is just a 40-minute drive from our hotel restaurant Lou Pèbre d'AI.
See the site
The Blackcurrant Creeks
40 km from our hotel *** in Plan aups, you can go to the Blackcurrant creeks, which form one of the most beautiful jewels of the Mediterranean coast. Let yourself be seduced by the creeks of Port Miou, Port Pine and Vau to the wild fauna and flora and turquoise waters.
See the site